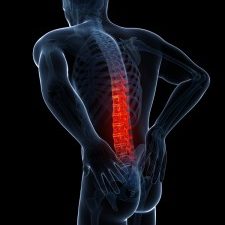 Coming home after a spinal surgery can be a daunting and overwhelming process. Your mobility may be limited, and there may not always be someone nearby that can make sure you have what you need.
To make sure you have everything you need to recovery properly, without aggravating your injury or condition, have these at the ready:
A water bottle. You may be encouraged to drink plenty of water post-op, so keep water bottles on hand. Staying hydrated is an important part of any recovery process.
Ice packs and a heating pad. Having ice packs on hand can help ease pain and discomfort, and for some injuries, an ice pack massage can be soothing. Heat therapy can also help you combat pain and keep muscles from getting stiff.
A grabber/gripper. After spinal, or any other serious surgery, chances are you won't be able to get up and down, or bend and reach, to get the things you need. Having a grabber or two on hand around the house can be very convenient, and they're rarely more than $10 at your local pharmacy or store.
Extra pillows or a body pillow. Comfort is key when recovering from surgery. Having a few more pillows offers additional support for your back. It can also help to place them under your knees or behind your neck.
Books, magazines, or a laptop. It can be easy to get restless recovering from injury or surgery. Be sure to have some books, magazines, word games, puzzles, or your computer on hand to keep yourself entertained.
A few other good items to have around: a back scratcher, a long-handled sponge for showering, comfortable, loosing-fitting clothing that's easy to slip in and out of, a portable mini-fridge to reduce walking and moving, and a medication organizer.
For more tips to make your recovery process easier, call Ortho Sport & Spine Physicians today!
Posted on behalf of Ortho Sport & Spine Physicians