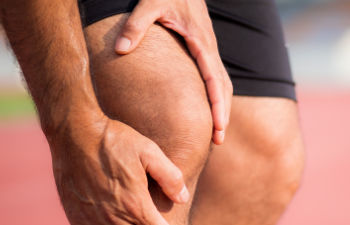 The knees are responsible for bearing all your weight, as well as working as a shock absorber when running or playing sports. There are several common knee conditions that share similar symptoms, which is why it is important to seek medical advice if you suffer a knee injury.
Fractures
Fractures of the knee are common because all the bones that surround and are part of the joint may suffer injury or damage. However, the kneecap is most susceptible to fractures that may occur during sporting activities or as the result of blunt force trauma in an accident.
Falls are at the top of the list when it comes to knee fractures. People who suffer from osteoarthritis are more likely to suffer a knee fracture in less dramatic circumstances, such as going over on an ankle or simply walking along the street.
ACL Injuries
Injuries that affect the anterior cruciate ligament (ACL) are graded from 1 to 3. A sprain represents the milder end of the spectrum, whereas complete tears require surgical intervention. Athletic people are most likely to suffer an ACL injury due to the high-paced movement involved in sporting activities.
Twisting and turning quickly may result in an ACL injury. Other causes include impact with another athlete, coming down hard from a jump or tackle and poor form when running. While receiving treatment is important, eliminating contributing factors to potential re-injury is also a crucial aspect of treatment for athletes.
Dislocation
The structure of the knee joint and surrounding bones may result in a sudden dislocation. However, this type of injury is most commonly associated with trauma from an accident. In many cases, a dislocated knee is partial and the sufferer may not realize the extent of the damage.
If you are suffering from pain or discomfort in your knee, reach out to Ortho Sport & Spine Physicians to get a consultation today.
Posted on behalf of Ortho Sport & Spine Physicians