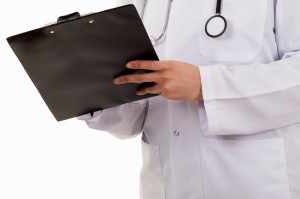 Complex Regional Pain Syndrome (CRPS) is a chronic pain condition that is typically present in the arm or leg. CRPS usually develops after an injury, stroke or heart attack. This condition is uncommon, and the cause is not well understood. Treatment for Complex Regional Pain Syndrome works best when delivered early. Ortho Sport & Spine Physicians in Georgia and South Carolina have the knowledge needed to help identify CRPS, and offer treatment options that will help alleviate your pain so you can get back to your life.
Symptoms of CRPS
Signs and symptoms of CRPS include:
Continuous burning or throbbing pain in the leg, arm, hand or foot.
Sensitivity to touch or cold.
Swelling of the area.
Changes in skin temperature that rapidly alternate between hot and cold.
Changes in skin color. You may experience blotchy, red or blue skin.
Changes in skin texture. Skin may become tender and thin in the affected area.
Changes in hair and nail growth.
Joint stiffness, swelling and damage.
Muscle spasms, tremors, weakness and atrophy.
Decreased mobility of the affected part.
Treatment Options for CRPS
Because little is known about the cause of CRPS, finding appropriate medical treatment can be daunting. Ortho Sport & Spine Physicians can evaluate your condition and find a treatment that will help relieve your pain. Our staff has the knowledge and expertise to find a solution to your condition. Medications and therapies designed to relieve swelling and alleviate pain are some of the possibilities available to you.
You do not have to suffer from CRPS alone. Ortho Sport & Spine Physicians can help you find relief. We are accepting new patients, and our friendly staff is here to guide you through the process. Visit Ortho Sport & Spine Physicians to schedule a consultation and let us help you get your life back.
Posted on behalf of Ortho Sport & Spine Physicians