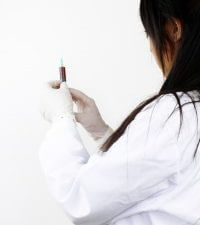 Sports injuries sideline many athletes, some temporarily and others for much longer. As a result, treatment options have long included physical therapy, ice and pain relievers, to name a few. In addition, some sports physicians have found successful outcomes by combining those therapies with orthobiologics.
What are Orthobiologics?
Biologics are created from living organisms, or they contain parts of living organisms. Orthobiologics are used to treat osteoarthritis, joint preservation and cartilage repair. They can also be used to supplement surgical procedures. Orthobiologics refers to using these biologics to treat broken bones and injured muscles, tendons and ligaments.
Some examples of biologics include hormones, vaccines, blood products, gene therapies and fusion proteins. Orthopedic doctors use these and other biologics to provide faster healing to their patients.
How are Orthobiologics Used?
Orthobiologics are used to treat osteoarthritis and provide healing by using the biologic A2M, or alpha-2-macroglobulin. Concentrated A2M is taken from the patient's blood and can slow or halt the breakdown of cartilage in the joints. Because the A2M is taken directly from the patient, there is no risk of using the biologic and excellent results are typically achieved.
Another way orthobiologics can be used to treat osteoarthritis is with Amniotic Allograft Therapy. This treatment is advanced and yet, conservative. Amniotic Allograft Therapy can produce incredible healing and relieve joint pain, swelling and stiffness commonly associated with osteoarthritis. It's also used to repair tendon and muscle tears.
Biologics are often used in cartilage repair. Cartilage in joints covers the bone and facilitates movement. When the cartilage is damaged from an injury or arthritis, it leaves the bone exposed, which causes pain. There are many treatments available for cartilage repair and adding biologics can speed recovery and offer a treatment option without surgery.
Orthobiologics include another way of helping patients who suffer from deterioration due to arthritis, particularly in the knee. As arthritis progresses, the knee experiences a loss of hyaluronic acid. The hyaluronic acid lubricates the knee and provides a shock absorber. Skilled orthopedic physicians can use biologics known as viscosupplementation to add hyaluronic acid in the joint, restoring function and relieving pain. Again, this offers a healing option while avoiding surgery.
If you're interested in finding out if orthobiologics can help treat your sports injury, contact Ortho Sport & Spine Physicians for a consultation today.
Posted on behalf of Ortho Sport & Spine Physicians