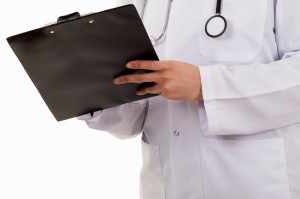 Any minimally invasive surgery uses tiny incisions instead of larger, more traditional surgical incisions. You will experience less pain and a faster recovery time after your procedure due to your surgeon making smaller incisions. You will still receive all the benefits of traditional surgery, but with less risks and more benefits.
The surgeon inserts an endoscope and tiny tools into the incisions. The endoscope is a camera that projects images onto large monitors in the operating room so that your surgeon can view enlarged, clear images of the area requiring surgery. The tiny surgical instruments are then used to perform the numerous operations required to complete your surgical repairs.
Different Types of Minimally Invasive Surgeries
Laparoscopic surgery, also called endoscopic surgery, is a type of minimally invasive procedure where your surgeon uses small, thin instruments and a video camera (an endoscope) to enhance the visual field.
Robotic surgery takes place when your surgeon places tiny robotic instruments into your body and controls the robot's movement from a nearby console. The robot can access hard-to-reach areas of your body and has greater dexterity than human movements alone.
Not all surgeries can be performed with minimally invasive techniques. For example, the removal of some cancerous tumors must be accomplished through conventional surgery. Minimally invasive surgery is typically quicker than traditional open surgery, and the benefits far outweigh the disadvantages.
The Benefits of Minimally Invasive Surgery
The added benefits of minimally invasive surgery include smaller incisions, less pain, minimal to no scars, less blood loss, lower rate of complications and a shorter hospital stay.
You can learn more about the benefits of minimally invasive surgery online or by talking to your surgeon. In addition to these benefits, minimally invasive surgery is often the best choice for patients facing operations in multiple specialties such as general surgery, gynecological surgery, urogynecological surgery, colorectal surgery and bariatric surgery.
You can trust the experts at Ortho Sport & Spine Physicians for your upcoming surgery. Inquire with them to see if a minimally invasive surgery would be a good option for you. They will take the time to explain in detail the outcomes with risk and benefit scenarios and let you know if you are a good candidate.
Posted on behalf of Ortho Sport & Spine Physicians