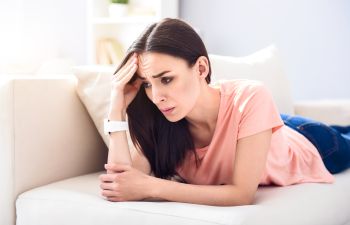 This December is going to be very different from those of past years. Acknowledging that and making plans to keep things in check will help you have a more enjoyable holiday this year.
Realize the Source of Your Discomfort
It is entirely possible to suffer from pain and discomfort and have no idea where it is coming from. Many people are unaware of the mind-body connection. Our bodies often experience emotional stress in physical manifestations.
The "fight or flight" system that was critical to the body during caveman times is now a source of irritation since the release of chemicals stays the same but is not used the same way. Under stress, the brain releases hormones in preparation for fighting or fleeing. Cortisol and adrenaline are dumped into the body, heart rate increases, muscles tense and blood pressure rises. There is no saber-toothed tiger to run from, only the stress of making sure everything is in place for the celebration.
This year some individuals may be stressed because they have no idea what the holidays will look like. Familiar traditions may have to be shelved and for some, this will be a difficult time to get through due to loss of loved ones. The body will go through its changes preparing for the physical challenges, not recognizing that the challenges are psychological and/or emotional. So, what can you do to interrupt this process?
Breathe and Relax
Of course it is easier said than done, and at the same time, when the pressure is on, stop a minute. Take slow, deep breaths and count to ten. You will be surprised how this little practice can be a big help. A short list of other things to help:
Count your blessings. Believe it or not, focusing on gratitude is great for lowering stress and lifting your mood.
Pet your pet. Do you have a kitty or dog? If you do, take advantage of the calming effects animals have. Talking to your fish counts, too!
Go for a walk. Any kind of exercise will help, and going for a walk is the quickest, easiest way to work it out. And if you can do this in a wooded area, so much the better.
Stretch it out. Stretching out sore muscles gently helps lengthen those tightened ligaments.
Journal your thoughts. Getting your thoughts out of your head and onto paper is one way many people find relief from stress.
Find out what works for you. The internet if full of articles about stress relief. You can find apps on meditation, calming and playing games to ease your troubles away. You can also purchase a shiatsu neck massager to rub out the pain.
There are many ways to fight stress. Remember, there are some things you can change, and some things are beyond your influence. Know what you can do and do it. For everything else, learn to let it go.
Call on Ortho Sport and Spine Physicians if your neck or back pain does not respond to home treatments. We are here to help. Schedule an appointment with us for personalized, patient-centered care.
Posted on behalf of Ortho Sport & Spine Physicians