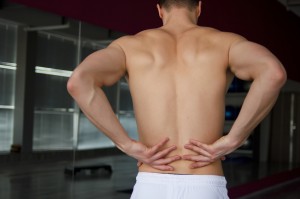 With somewhere around 80% of Americans suffering some form of back pain, it can be an easy problem to dismiss – the result of long hours at the office, poor posture, even smoking. It's also a type of pain that many of us feel like we simply have to live with.
But that isn't the case. Sometimes, back pain is something more than a small ache. It can actually be a symptom of serious condition or injury that requires quality treatment and care from a back specialist.
These cues may indicate that it's time for you to see a doctor about your back pain.
The pain is chronic and severe or intense – especially at night, or when you try to lie down.
The pain extends down the legs
Your back pain is accompanied by a fever – this could a sign of a more serious spinal infection
You are also experiencing any type of numbness or tingling
You've recently suffered any type of physical trauma or injury
It's contributing to incontinence or poor bladder control
You're experiencing unexplained weight loss
You have history of cancer, and your back pain is new
Your pain lasts more than 6 weeks
If your back pain requires professional care, contact the specialists at Ortho Sport & Spine Physicians.
We can help get to the root of your problem, and provide you with a safe, effective treatment option that can help you get back to your normal activities. Our physicians are dual board certified and fellowship-trained, and experienced in treating a wide variety of spinal and back injuries and conditions.
Contact our offices today.
Posted on behalf of Ortho Sport & Spine Physicians