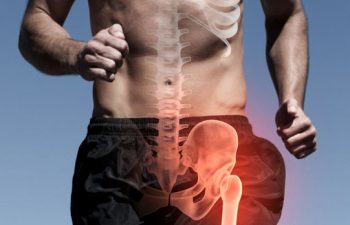 Searing pain at every step, and avoiding movement because of it, has a debilitating affect on a person's life. It is one thing to get slower with age. When that decrease in mobility is due to severe, chronic pain, it may be time to consider joint replacement.
Joint Replacement Is Not Only for the Elderly
While most joint replacement surgeries occur with the older generations, some middle-aged people may require this surgery also. The most common joint replacements are knee, hip and shoulder. When a joint no longer responds to non-operative interventions, a replacement may be recommended.
Osteoarthritis can have serious effects on younger people as well as the elderly. When the cushion that protects the ends of the bones becomes too thin or wears out completely, bone rubs on bone, causing pain. This can happen with any joint in the body, but it is especially damaging when it affects the hips and knees. Walking becomes painful, if not next to impossible. This makes exercise difficult, and lack of exercise often leads to other health problems.
The Last Resort for Restoring Joint Health
There are less invasive measures for joint pain that do not involve joint replacement. When these therapies are not an option, your doctor may recommend replacement. New technologies and cutting-edge techniques make joint replacement more successful and less painful than ever. Most replacement surgeries require only a few hours.
Indicators for possible joint replacement are:
No improvement with physical therapy
Medication no longer relieves pain
Severe pain and/or stiffness
Limping
Muscle weakness
Limited motion
Trouble performing usual activities
Everyday activities like putting on your socks and shoes, walking and climbing stairs or getting in and out of a car or a chair can be quite painful when a joint replacement is needed. You may also need a joint replacement if you fall and break your hip. Your doctor will do a thorough examination and evaluation of your condition before making a recommendation.
At Ortho Sport & Spine Physicians, we present you with all the options before recommending joint replacement. Find out how your mobility can be restored by contacting us today and scheduling an appointment for consultation.
Posted on behalf of Ortho Sport & Spine Physicians