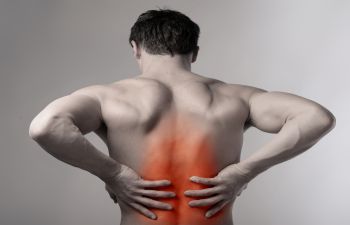 Ortho Sport & Spine offers the most advanced options available for spinal treatments. We have double board certified spinal surgeons on our team; fellowship trained specialists that use the latest techniques for superior surgical results. When you have issues with your spine it can compromise a large variety of other problems for you physically.
The Function of Your Spine
Your spinal cord and your brain are your body's central nervous system. You can think of it as your brain being your command center and your spinal cord is the highway for messages to be sent by your brain to your body and vice versa. It also keeps you upright and connects the different parts of your skeleton to each other. It also enables you to bend and twist into various positions while providing protection to the spinal cord and spinal nerves.
Your central nervous system helps control your motor functions (voluntary muscle movements), sensory functions (sensations of touch, pressure, temperature and pain) autonomic functions (digestion, urination, body temperature, heart rate and blood pressure).
When Your Spine Is Not Functioning Well
If you have a spinal cord injury or dysfunction it can interfere with a wide range of functions, and it does not have the ability to heal itself. An injury may compromise your ability to walk, breathe or use the restroom without some sort of assistance. Your reflexes may also be compromised, depending on the location of your injury. This can cause further injuries to occur.
If you suffered from a spinal injury, contact our team at Ortho Sport & Spine. We are experts in spinal surgery and also non-surgical options for you. If you have been suffering from pain or dysfunction due to a spinal condition, contact our experienced spinal specialists to perform a comprehensive exam and discuss the options available to give you relief.
Posted on behalf of Ortho Sport & Spine Physicians