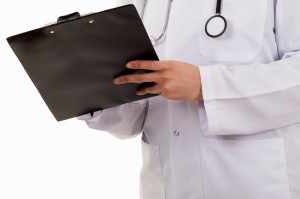 For most of us, orthopedic injuries are sudden and traumatic. Whether you're an athlete suffering from a pull or tear, or you've experienced another type of emergency trauma, immediate, high quality care is one of the most important factors determining your ability to recover.
And unfortunately, waiting for long periods of time in an overcrowded ER may not be your best bet in terms of outcome.
While their goal is to get you treated quickly, often with more generalized methods, many orthopedic injuries require much more individualized, specialized treatment than they can provide.
And that's why you can turn to Ortho Sport & Spine in an orthopedic emergency.
Our practice offers the best in diagnostic technology, including x-rays, MRIs, medication, casting, braces, and the additional services needed to help treat your injury and relieve your pain – without the wait time, cost, and inconvenience of a crowded emergency department.
Ortho Sport & Spine Physicians provides urgent care for:
Sprains
Fractures
Tears
Joint dislocation
Musculoskeletal traumas
If you're suffering from an immediate call our offices right away. We can quickly determine whether or not your injury warrants emergency walk-in treatment, and we can also help put together a plan for more long-term recovery.
Posted on behalf of Ortho Sport & Spine Physicians