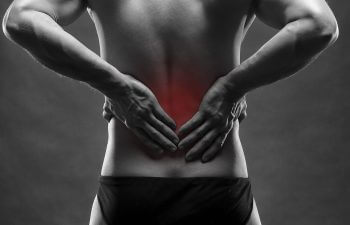 Have you been experiencing pain in your spine? Spine pain can interrupt your regular routines such as work, exercise and normal physical activities. If you're in need of spine surgery, Ortho Sport & Spine Physicians, with offices in Atlanta and Savannah, is proud to be one of the Southeast's leading providers of minimally invasive spine surgery. The field of minimally invasive spine surgery continues to grow. Most surgeries today can be treated with some aspect of minimally invasive surgery. However, there are certain conditions that require standard open treatment.
In general, minimally invasive spine surgery reduces your hospital stay by one-half. Furthermore, the immediate post-operative period is marked by reduced pain when using minimally invasive techniques.
Minimally invasive spine surgery utilizes a wide variety of advanced techniques, including lasers, endoscopes, operating microscopes, as well as computer assisted navigation systems, so that procedures typically done with a sizable, open incision can be done through minimally sized openings. There is also very little blood loss and fewer complications.
In Georgia, Ortho Sport & Spine Physicians offers many possibilities for our patients for minimally invasive spine treatment.
Endoscopic Discectomy
Endoscopic Foraminotomy
Endoscopic Laminectomy
Endoscopic Surgical Stabilization
To find out if you are a candidate for one of these minimally invasive surgeries, contact us at Ortho Sport & Spine Physicians today and schedule a consultation with one of our Interventional Spine Physicians. After a thorough evaluation, we can determine if minimally invasive, endoscopic spine surgery is right for you.
Posted on behalf of Ortho Sport & Spine Physicians