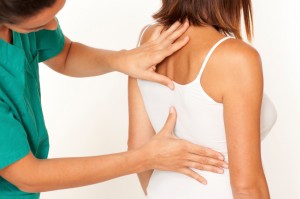 When you experience any kind of pain in your life, it's an opportunity to overcome the challenges associated with it. At Ortho Sport & Spine Physicians, we offer many options for treatments of your neck, back, leg, knee and many other pains that you may be experiencing. We have treatments to help you recover from your painful condition that you are suffering from.
Our treatment plans offer you opportunities to experience victory and success over your pain. However, you injury or pain offers you an opportunity to mentally seek areas to grow as well. Recall the life of Christopher Reeve. He was the actor thrown from his horse, and he was completely paralyzed below the neck. Reeves was determined to prove doctors (who said he would never move again) wrong, and through a mindset of success, he was able to stretch beyond the anticipated capabilities of his condition.
Your personal physical pain offers you an opportunity to take steps of determination as well. At Ortho Sport & Spine Physicians, we offer you state of the art treatment, physicians, and facilities to help toward your recovery from your pain. Your mindset of growth and success is also a key component to a quick recovery.
While no one ever wants to have pain or injury, they do offer you opportunities to stretch yourself to overcome your sport and spine challenges. The feeling of success that you will enjoy is one that offers you a sense of accomplishment over your issues such as back pain, knee pain, work injuries and much more. Call and book your appointment with Ortho Sport & Spine Physicians to get you on the road to a successful recovery to your pain that you're experiencing.
Posted on behalf of Ortho Sport & Spine Physicians