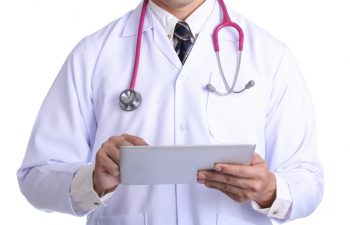 The saying, "You don't know what you have until it's gone," is true when you begin experiencing shoulder pain, or loss of shoulder mobility. Naturally, we all take for granted our fully functioning and pain-free bodies. This is true when it comes to our shoulders as well. When you begin to experience shoulder discomfort or loss of mobility, your body is trying to tell you that you may need to see a doctor.
There are four main categories of shoulder issues:
Tendon inflammation (bursitis or tendinitis) or tendon tear.
Instability
Arthritis
Fracture (broken bone)
When you begin experiencing any of these shoulder problems, it's important to listen to your body and consult with a doctor right away to prevent further pain or injury, and to get you on the road to recovery as quickly as possible. During your appointment, the doctors at Ortho Sport & Spine Physicians will look at your medical history, conduct a thorough physical examination and we may order specific tests to further help identify the cause of your pain and any other factors that may be contributing to your condition.
After giving a diagnosis of your condition, the specialists at Ortho Sport & Spine Physicians will make a treatment plan that is best for you. If nonsurgical treatments such as rest, physical therapy or medications have failed to relieve your shoulder pain, arthroscopy may be recommended. This advanced procedure can be used to treat a wide range of shoulder problems.
Contact our offices at Ortho Sport & Spine today to get you on the best treatment path for your shoulder pain.
Posted on behalf of Ortho Sport & Spine Physicians