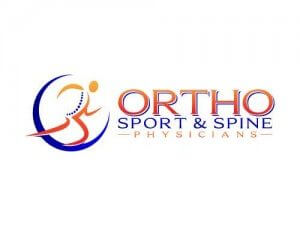 On the road to recovery from a back or spinal surgery? That's great!
Our goal at Ortho Sport & Spine is to ensure that your recovery is as quick and pain-free as possible, and that means avoiding these post-surgery pitfalls.
Not following your surgeon's instructions. We know it's tempting to get back to your normal life after back surgery, but doing too much too quickly can leave you sidelined for even longer. That means getting enough rest, even when you begin to feel better, and asking for help when you need it.
Comparing your recovery to someone else's. Everyone's body is different, and that means we all recover at different rates. Younger people tend to move past surgery more quickly, as do people who maintain a healthy weight and don't smoke. You should trust that your body is doing what it needs to do to heal, and if you have any concerns, bring them up to your doctor.
Skipping out on post-surgery rehabilitation. Your doctor may recommend post-surgery rehabilitation, depending on the type of surgery. If so, it's important to follow-through with the post-operative rehab process, and all instructions from your healthcare team. Rehabilitative exercises and stretches speed up recovery time, increase wellbeing, reduce pain, and improve mood.
Falling into unhealthy habits. Lifestyle changes are a critical part of recovering from back or spinal surgery. This means making sure you're getting enough sleep, keeping your stress levels low, and eating a nutrient-rich diet packed with whole grains, lean protein, fruits and veggies. Smoking can also negatively impact your body's ability to heal, and some studies have found that smokers experience pain more intensely than non-smokers (In fact, smoking may also be prohibited completely, depending on your procedure). If you do smoke, try to make quitting a part of your recovery goals.
For more tips on recovering from surgery, contact the team at Ortho Sport & Spine Physicians today. We're happy to answer any questions you may have about your procedure, and look forward to helping you on your journey to living your best life.
Posted on behalf of Ortho Sport & Spine Physicians