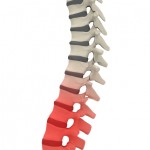 How would you feel to be able to complete your spine surgery in Atlanta with nothing bigger than a band-aid placed over your operation site once it was over? At Ortho Sport & Spine, it's possible!
How Does Endoscopic Surgery Work?
Endoscopic surgery uses minimally invasive techniques to access key areas of spine, neck, or back injuries so that they can be repaired by one of our highly trained surgeons. The surgical opening is so small and precise, that most people refer to their spine treatment as a "band-aid surgery."
Because it's such a small area of treatment, your overall recovery time is drastically shorter compared to conventional spine surgeries. There are also far fewer complications at play. In fact, you don't even have to go to a hospital to complete the procedure½it's performed as an outpatient visit right here in our private surgery center.
With relatively fast recovery times, you won't have to plan for days spent off of work or prescriptions to keep up with. In most cases you can perform normal daily activities after an extremely short recovery period. Endoscopic surgery is perfect for people who need long-lasting pain relief yet still desire an active lifestyle.
Is Minimally-Invasive Treatment Right for You?
Some of the most common procedures that we perform with endoscopic techniques include surgical stabilization, laminectomies, foraminotomies, and diseconomies. Our Atlanta spine specialists can assist you in relieving chronic neck or back pain when non-surgical techniques aren't effective.
Call Ortho Sport & Spine in Atlanta to schedule a consultation with one of our surgical experts. We'll be happy to answer any questions that you have regarding the procedure, insurance coverage, and financing. New patients are always welcome and no referral is necessary.
Posted on behalf of Ortho Sport & Spine Physicians