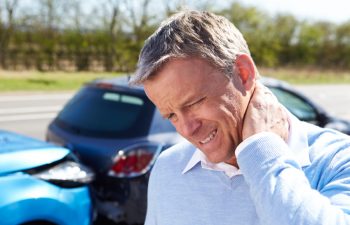 Ortho Sport & Spine Physicians is an Atlanta leader in motor vehicle accident rehabilitation. We are an orthopedic, spine and sports medicine practice that specializes in helping patients who have been injured in an auto accident and other accident related injuries recover from their injuries and return to full function. We will help you find long-term relief from your pain and regain full function and a good quality of life.
To reduce the risk of auto accident injuries, wear your seatbelt. While this is not a new concept or law, it is important to be reminded of the importance of this life-saving device placed in your automobile for your protection.
Wearing a seat belt in Georgia is the law. You can read more about the specifics of Georgia's seat belt laws here.
If you are sitting in the rear of an automobile, you should use both the lap and shoulder seat belts.
If you are a passenger in a car and you are not wearing a seat belt you can become a projectile during an accident. You may also be ejected through your front, side or rear windows.
If your auto accident involves a rollover, a seat belt can prevent an ejection during the accident.
Seat belts are effective in saving lives and reducing injuries in auto accidents.
Ortho Sport & Spine Physicians would like to remind you to buckle up before every trip in your car to reduce the risk of being injured in a car. If you have been injured in an auto accident, please contact Atlanta Motor Vehicle Accident Rehabilitation Specialists at Ortho Sport & Spine Physicians today to schedule a consultation with one of our physicians.
Posted on behalf of Ortho Sport & Spine Physicians