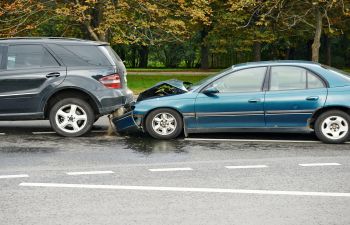 Accidents happen. There are situations that you just cannot avoid, and an accident occurs. If you do get in a motor vehicle accident, Ortho Sport & Spine is the Atlanta leader is motor vehicle accident rehabilitation. We specialize in helping you if you've been injured in a car accident and other accident related injuries.
When it comes to cars and motor vehicles, there are things you can do to help prevent an accident. At the beginning of 2018, it is a great time to take inventory on your vehicle safety, and start the New Year as safe as possible.
Make sure your car is inspected and up-to-date on car maintenance. Have a professional check your brakes and tires. Have your fluids checked so it doesn't expectantly stop in the middle of traffic. Pay attention to warning lights, and don't ignore them. A well-maintained car is a great way to avoid a car accident.
Make sure you are in good condition to drive. Maintain your regular checkups as well. Get your eyes checked so you can clearly see the road. A healthy driver has better reaction time and is less likely to have a severe health problem while driving. Also, it's important to ensure that you're not taking any medications that could inhibit your safe driving ability. If seatbelts or car seats are not functioning or properly positioned, take the time to get those repaired or replaced.
Take the beginning of the New Year to clean out your car. Check for anything that could be causing you to be distracted while you're driving. Put your make-up in your house. Do not apply make-up in the car. Place items for your children close to them, so they can reach them.
If you do have a motor vehicle accident, call our expert auto accident injury treatment professionals at Ortho Sport & Spine Physicians.
Posted on behalf of Ortho Sport & Spine Physicians